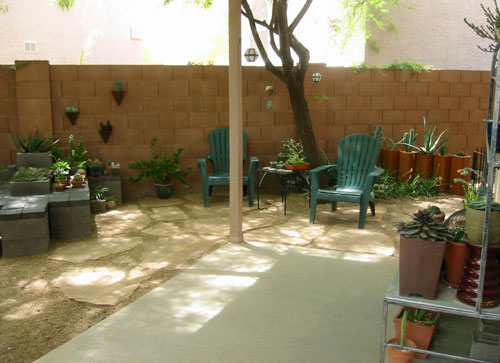 Welcome to the Garden of Unearthly Delights!
This garden is named in homage to the famous early Renaissance painting by Heironymous Bosch, notable for its use of African Tree Aloe as the allegorical Tree of Life.
I call my garden "unearthly" because the shapes and forms are so alien to those who have never seen them before. Some are beautiful, some are repugnant. All are miraculous in their ability to adapt to harsh environments and preserve their species.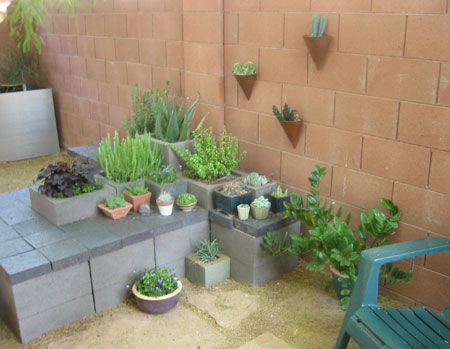 I'm an amateur succulent gardener, and am trying my best to identify the specimens I bring into my garden, which is primarily container-based to cope with the frosty winters and scorching summers of Phoenix, Arizona. If you notice any errors in my plant identifications, kindly email me with corrections.
Select any plant name at left to get started.
Most recent additions to the collection are noted with ! exclamation points !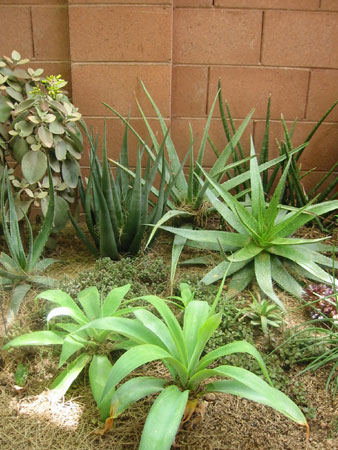 Many thanks to www.desert-tropicals.com and the Central Arizona Cactus and Succulent Society, without which I would have killed twice as many plants in this desert heat! And yes, despite my best efforts many of my plants die, especially the crassula, so I make an effort to note their grisly demise so I don't make the same mistake twice. Them's the breaks when you don't have a greenhouse and live in a VERY hot city.
Most of the specimens here were acquired from the following Arizona nurseries: Desert Gardens (formerly Desert Tree), Green Goddess, Baker's, Summer Winds (formerly Tip Top), Living Stones/Plants of the Southwest, Harper's, Arid Lands, Tanque Verde Greenhouses, The Desert Botanical Garden, and the Boyce Thompson Arboretum.
did you come in through the back gate?